Loft Apartments for Rent in Downtown Mobile, AL
The Mobile Lofts is an invitation to everlasting comfort and convenience. Bursting at the seams with contemporary features and finishes, our loft apartments in Mobile, AL, deliver an experience that translates far beyond the one and two-bedroom floorplans. Discover the exquisite recreational spaces and a prime location that makes our communities stand out from the rest or schedule a tour to see it all in person!
Perfectly merging the old with the new, these Mobile loft apartments present themselves as modern loft-style homes in charming historic buildings. Inside, exclusive household amenities cater to every inch of your lifestyle. Your chef-friendly kitchen includes quartz/granite countertops and stainless-steel appliances to turn each culinary endeavor into a whale of a time. Meanwhile, the luminous living rooms come with tall ceilings to further enhance the feeling of space, and the sleeping quarters showcase spacious closets to fit all of your belongings neatly.
A higher quality of living is guaranteed thanks to the myriad of recreational spaces sprinkled throughout our grounds. Whether you're enjoying a fragrant cup of coffee on the rooftop terrace or taking a morning stroll around the courtyard, the options for pastime activities are endless. Besides, select properties take your renting experience up a notch with 24-hour fitness centers and co-working facilities. Plus, parking options and premier concierge services like maintenance/management are all a given.
Eager to be a part of our community? Get in touch today and book your walk-through!
About Downtown Mobile, AL
The Mobile Lofts wouldn't be complete without a perfect location filled with everything you want. Our lofts in Mobile, AL are a walker's paradise steps away from downtown and its vibrant history. To better understand the area's rich past, check out The Fort of Colonial Mobile, the USS Alabama Battleship Memorial Park, and the centuries-old Mardi Gras parades. But if you want to stay in the present, race against the clock at TK Escape, celebrate your loved ones at Wintzell's Oyster House or make memories that last at Washington Square Park.
Visit us for a personal tour – we look forward to meeting you!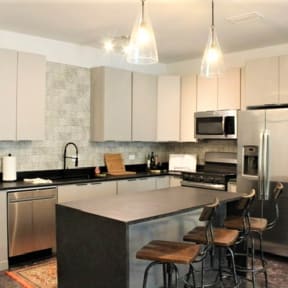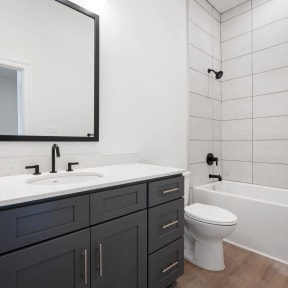 About the Area

Midtown Mobile is a vibrant neighborhood garnering its charm from a combination of its historic architecture, century-old oak trees, and the people who call it home. Approximately 45 minutes away from the Gulf Coast beaches, Mobile is a popular museum and entertainment destination that features an array of art exhibitions, live music, community block parties, and Mardi Gras parades. Adventure lovers can enjoy kayaking or paddle boarding in Mobile Bay or visit the USS Alabama Battleship. Mobile is also the home to a growing arts, music, and culture community. The city's Mobile Arts Council hosts a gallery of rotating exhibits and retail space for local artists to sell their wares every 2nd Friday of each month. With so much to explore, Mobile is an exciting place to call home. Come and see for yourself all that The Mobile Lofts has to offer you today.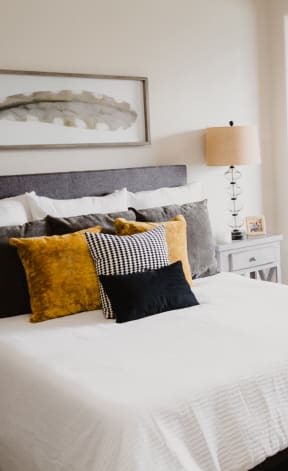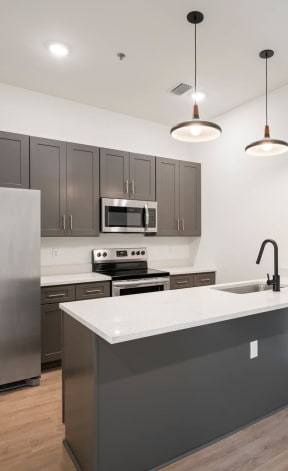 Our Locations

The Lofts at Midtown | 24 Class A Lofts seated atop 8,250 square feet of ground-floor, restaurant and retail space.
The Old Shell Lofts | Experience the architecture and history in this century old building complete with expansive windows in spacious floor plans with 12-foot ceilings.
Marine Street Lofts | Each 1 or 2 bedroom loft is designed with historic charm and modern elegance. The 48 unit complex boasts distinct floorplans that offers residents great flexibility in how their space is utilized.
Broad Street Lofts | Built around 1910, the old Russell Elementary school building dawns a brand-new purpose. Each classroom-turned-apartment boasts spacious kitchens, open floorplans, oversized windows and 12-foot ceilings.